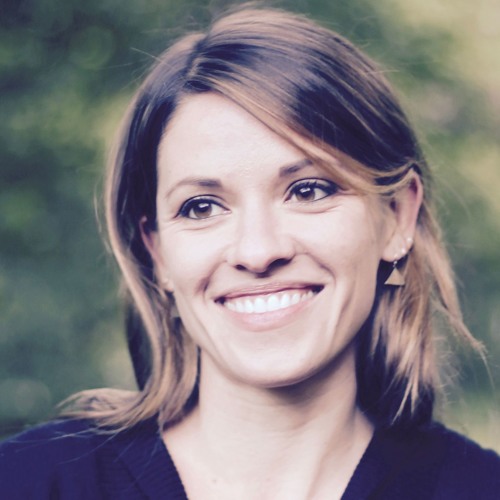 Leah Poole Osowski's poems "Primary, Primal" and "With an Ear to the Earth" appear in the spring 2018 issue of The Southern Review. Here, she discusses wishing for mountain lions, the ways in which in her poems take shape, and the connection in her work between violence and liquid.
You can hear her read these poems in our Soundcloud audio gallery.
---
Garrett Hazelwood: These poems have a strong connection to the natural world and, to me, felt very much tied to a particular landscape. Is that the case? Can you tell us a bit about the place(s) they came from?
Leah Poole Osowski: I've lived in central Pennsylvania for the last few years, having moved from coastal North Carolina, and I continually notice how the change in landscape infiltrates my work.
The ridges hem us in, the deer are everywhere, hawks monitor the highway, and the creek that winds through this whole area is always fluctuating. I'm envious of the house built over the creek, the occupants' proximity to rushing water. I wonder how often they dream of it. The mountain lions were on my partner's farm, and I've been begging them back since I heard that story. Nothing yet, just a black bear digging around the edge of the cornfield, and enough groundhogs to wonder how this whole state doesn't sink. But yes, it's impossible not to write about the natural world when it's showing off for you daily.
GH: In "Primary, Primal" your lines meander, defying regularity, whereas in "With an Ear to the Earth" each stanza has a consistent length and structure. How did you arrive at the forms for these poems? What factors do you tend to weigh when making decisions about how a poem will look on the page?
LPO: I wish I could remember! I usually write without any thought toward form, not shaping the poem until I come back to it. Then I'll see what structure it feels like falling into, which is usually informed by line breaks and rhythm. If the form doesn't come easily, I'll try a few different types and compare them against each other, but that's worst-case scenario—I prefer shaping as an intuitive act, rather than a stubborn one. The form of "With an Ear to the Earth" is rare for me these days. My first book alternated between prose poems and precise couplets, tercets, or quatrains. Having started in those tidy spaces, I've now moved away from them and I'm drawn to longer lines or more scattered fragments with white space. This poem feels very traditionally narrative, so maybe it needed a concise form. I think I was reading Donald Hall's collection Without at the time, so perhaps that rubbed off on it.
GH: In both poems, you're exploring violence, and particularly violence that appears senseless, while also meditating on liquid. Blood is at the heart of one poem and water is central to the other. How are these two things, violence and liquid, connected? How do you see them informing one another within the space of these poems?
LPO: I'm always thinking about water. I lived on the coast for over a decade, and in my landlocked childhood, I spent nine months of every year waiting to return to the ocean. I'm drawn to how many forms and moods water has, how we're always entering it and needing it to enter us to live. I tend to glorify water in my head, so it's interesting to think how quickly it can betray us—through drowning, dehydration, tsunamis, floods, drought, et cetera. There's conflict in this betrayal, and maybe that's part of the intrigue of the element. As far as violence and liquid, I think they're both elusive. Like water, violence is an integral part of the natural world. And like a sleeper wave or a downpour, it arrives out of nowhere and wreaks havoc. "With an Ear to the Earth" is trying to address death and grief as a natural process, but one we have no control over. It also considers how death arrives in countless modes, with the exact same outcome, yet we react to each arrival in very different ways. For those reasons, I think water works as an overarching metaphor. "Primary, Primal" started from a meditation on the color red and evolved into considering how, as humans, we're constantly inflicting violence upon, and screwing up, the natural order of the earth.
 GH: Between a fox hit by a car, a person sprinting, a river, a fire, and blood pulsing, there is a tremendous amount of movement occurring in these poems. But because the pacing of each remains fairly slow and poised, you've managed to create a sort of energy-producing tension between the content and the rhythm of the lines. What other strategies do you use to create that kind of productive friction within your poems, either in these particular poems or others you've worked on?
LPO: That's interesting, I hadn't thought much about the motion in these two. Of those five, the sprint is the only one we can actually control—even though blood is within us, it employs its own agency. Similarly, I like to let poems circulate themselves, through language and rhythm. But knowing when to break the rhythm is important. I find poems are a space to meditate on occurrence, but someone recently told me to beware the poem becoming too static. So the line between rumination and action is one to pay attention to. My favorite poetic tension occurs in leaps, by pairing two seemingly discordant images together. When done well, a moment of surprise occurs. Those are the instants I'm always reading for and hoping to create.
GH: I see you've published quite a lot in the time since your debut collection, hover over her, came out in 2016. Are you working on another book? If so, can you tell us about it? Or if not, do you see "Primary, Primal" and "With an Ear to the Earth" as being part of a collection someday? What might that collection look like?
LPO: Thank you for noticing—as a younger poet, it feels like I'm never publishing enough! I am, in fact, working on a second book, and these poems are part of it. This new book examines one's place through the lens of a relationship, an illness, and an invented dichotomy between the experiences of our physical bodies and those of our dream bodies. The book also considers an urgency of time and the notion of a life and its limitations. Gregory Orr wrote, "And to live only once–/What if that's not enough?" I explore myself and others as human, but more so as animal. The project aims to challenge the bounds of our reality, because I find the laws of nature a little too inhibiting.
GH: Do you have any upcoming publications we should keep an eye out for?
LPO: You'll find me in the just-published spring/summer issue of Ninth Letter and in the upcoming issue of The Massachusetts Review!
---
Leah Poole Osowski's collection hover over her won the 2015 Stan and Tom Wick Poetry Prize. Her work has appeared in Black Warrior Review, The Cincinnati Review, and The Gettysburg Review. She's received fellowships from Image's Glen Workshop and the Vermont Studio Center and is on the editorial staff of Raleigh Review.
Garrett Hazelwood is the interim prose editor at The Southern Review. He was the 2017 and 2018 recipient of the Kent Gramm MFA Award for Literary Nonfiction and his work was recently anthologized in Eclectica Magazine's twentieth anniversary anthology of speculative fiction.
Support great writing by subscribing to The Southern Review.